{Cleveland Clinic Course} Advanced Diagnostic Bronchoscopy Workshop
Friday, March 31, 2023
,
8:00 AM
to
Saturday, April 01, 2023
,
5:00 PM EST
Category: 3rd Party Course
---
This is a paid advertisement
Paid advertisements are not AABIP Activities
Great CME Course

in Family-friendly Location!

If you're like most busy practitioners, you struggle to stay abreast of developments and how to best use them to improve outcomes in your clinical practice. In this workshop, we will discuss the most recent diagnostic tests and procedures along with how they can be used to prevent delays in diagnosis and to eliminate more invasive tests and their accompanying complications.

In addition to lectures, panel discussions, and case studies, you will participate in hands-on sessions during which you can practice the use of EBUS-TBNA, EMN, robotic bronchoscopy, real time CABT (C-arm based tomography) navigation, and airway management, all under the guidance of experts in these fields.
What our past attendees say about the course
"Excellent faculty, very genuine, humble, and smart!"

"Very impressed with the talks...faculty emphasized very important points that were covered in lectures and panel discussions."
Meet in beautiful Orlando, FL for an intensive two-day session featuring expert faculty
Gain hands-on experience with our intensive workshops
Earn up to 15.75 CME and MOC credits in Internal Medicine and Thoracic Surgery and Family Medicine
These are just some of our faculty you will learn from:

Understand

the diagnosis and staging of lung cancer in the era of advanced diagnostic bronchoscopy and targeted therapy through the instruction of Francisco Almeida, MD, Director of Fibrosing Mediastinitis Program at Cleveland Clinic.
Watch

J. Francis Turner, Jr., MD, Director of Interventional
Pulmonology and Pulmonary Rehabilitation at the Wyoming Medical Center, and Atul C. Mehta, MD, Endowed Chair in Lung Transplantation at Cleveland Clinic, enthusiastically debate pros and cons of CT-guided Transthoracic Needle Aspiration (TTNA).

Work

side by side with Thomas Gildea, MD, Section Head of Bronchoscopy at Cleveland Clinic, as he guides you through Robotic Bronchoscopy.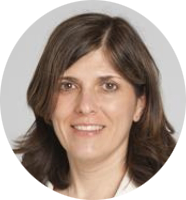 Listen

as Christine Booth, MD, Co-Section Head of Cytopathology
Anatomic Pathology at Cleveland Clinic, addresses specimen acquisition, processing, rapid on-site evaluation, and genotyping during the era of targeted therapy.

Learn

from Peter Mazzone, MD,  Director of the Lung Cancer Program at Cleveland Clinic and CHEST Journal Editor-in-Chief, as he provides logistics on starting a lung cancer screening program.

This activity is approved for AMA PRA Category 1 Credit™.
Cleveland Clinic
Center for Continuing Education
9500 Euclid Avenue, JJ42, Cleveland, OH 44195
---
Contact: Kristin Bower, [email protected]